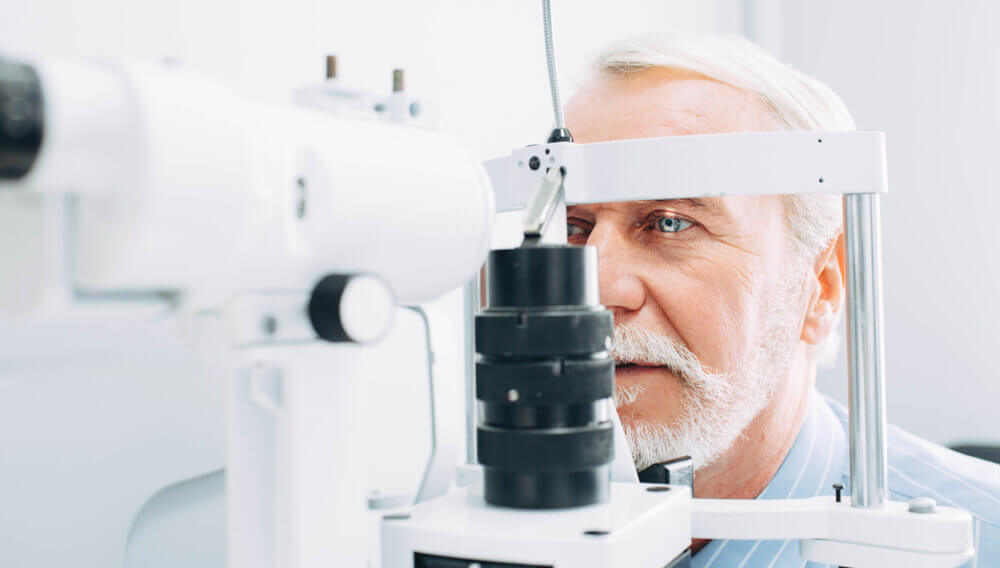 A comprehensive eye examination is a proactive step you can take to protect your eyes and vision. Some common vision conditions such as near-sightedness, far-sightedness and astigmatism, are easily detected and effectively treated with eyeglasses or contact lenses. Unfortunately, many other eye diseases and more serious eye conditions develop slowly over time without obvious warning signs or symptoms.
While tremendous strides have been made in the treatment options available to maintain or improve vision caused by sight threatening conditions such as cataracts, glaucoma and diabetic-related eye diseases, early detection and timely intervention are keys to preserving good vision and reducing the risks of permanent vision loss. A regular comprehensive eye examination is the best investment you can make to protect your eyes and the precious vision they provide.
During a comprehensive eye examination, near and distance vision will be assessed. A refraction (more commonly recognized by patients as the test where the doctor asks "Which is better – one or two?") may be performed to determined a prescription for eyeglasses or contact lenses. Muscle function required for proper eye coordination will be evaluated. The eyelids, tear ducts, and cornea will also be examined. Pressure within your eye will be tested to detect the early warning signs of glaucoma, a leading cause of blindness due to the slow progressive nature of the disease. The optic nerve, as well as the retina, will be examined for early signs of disease or disorder. And the lens of the eye will be examined to detect the presence of cataracts, a clouding of the normally clear lens which is leading cause of vision loss as you age. At the conclusion of the examination, your doctor will share his findings with you and discuss treatment or follow-up options specific to your unique vision needs.
Remember, most eye conditions and diseases do not cause obvious symptoms for months or even years. Therefore, it is imperative that you have regular eye examinations to protect your eyes and vision. Good eye health and clear vision is dependent upon your action.