The Rutherford College Eye Clinic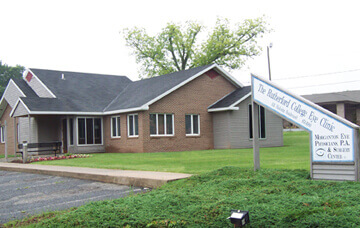 Office Hours
This location is temporarily closed. 
Location
831 Malcolm Boulevard
Rutherford College, NC 28671
(828) 874-1000 • Fax (828) 874-4142
After Hours Emergency Number
(800) 222-3335
This is the after hours emergency number for Morganton Eye. Please follow the prompts to contact our doctor on call.
---
Eye Care – Rutherford College
Are you searching for an eye doctor or ophthalmologist? The doctors at Morganton Eye offer a complete range of Comprehensive Eye Care services. Call or request an appointment online.