Welcome to Morganton Eye
Western North Carolina's premier eye care provider!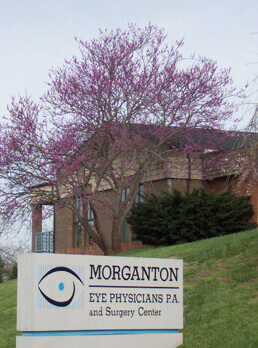 Morganton Eye offers a comprehensive range of advanced eye care services to protect, preserve and enhance your eye health and vision. From complete eye examinations for eyeglasses and contact lenses to advanced medical and surgical treatments for sight-threatening conditions such as cataracts, glaucoma, corneal disease, and diabetic related eye conditions, you can rely on our team of experienced professionals to provide you and your family the superior care and attention your eyes and vision deserve!
Morganton Eye offers the complete range of advanced refractive services, including LASIK, PRK and the latest Multi-focal and Toric intraocular lenses (IOL's) for superior vision following cataract surgery. In addition, we are pleased to offer a full range of Cosmetic and Reconstructive Oculofacial Plastic Surgery services along with an array of Aesthetic services to refresh, renew and restore your eyes and facial appearance.
Morganton Eye is a physician led multi-specialty eye care practice.  Our exceptional team of doctors include both Board-Certified Ophthalmologists and State-Licensed Optometrists.  Our ophthalmologists have completed advanced residency training in medical and surgical eye care with many choosing to pursue additional advanced Fellowship training in sub-specialties including Retina, Glaucoma, Cornea and Oculofacial Plastic & Reconstructive Surgery.   Our outpatient surgery centers have achieved national accreditation with the Accredited Association for Ambulatory Health Care (AAAHC) confirming our commitment to excellence in surgical care.    
With 5 modern, well equipped and maintained clinic locations and 2 state-licensed outpatient surgery centers, we serve patients throughout a 10 county region of Western North Carolina. Come experience advanced state-of-the-art care close to home!
Morganton Eye – Comprehensive Eye Care and so much more!