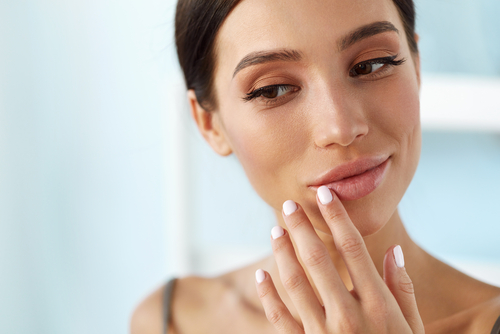 Do you wish you liked what you saw when you looked in the mirror? Everyone wants to feel good about how they look, but aging can take its toll.
It may lead to lower self-confidence or make you feel like you look older than you are. If you want to like what you see again, cosmetic fillers may be worth considering. With fillers, you can look more rejuvenated and feel more confident in your skin. Keep reading to learn more about 4 ways to regain your confidence with cosmetic fillers!
What are Cosmetic Fillers?
Your body produces collagen naturally that keeps your skin hydrated and firm. But as you age, less collagen is produced, causing sagging skin, wrinkles, dryness, and lines.
Cosmetic fillers are used to fill in places that have lost elasticity as a result of aging. They effectively minimize the appearance of wrinkles by boosting the production of collagen and hydrating the skin. Below are some of the ways cosmetic fillers can enhance your confidence:
1.    Plump up Sunken Cheeks
One of the most youthful looks is when someone has round, plump cheeks. As you age and collagen production declines, your cheekbones recede.
Receding cheekbones look smaller, causing your cheeks to appear hollow, sunken, or saggy. If you want to look more youthful, fillers are an excellent way to restore fullness to your cheeks.
Fillers like Juvederm Voluma and Restylane Lyft are used to replace check volume, making your cheekbones more pronounced and giving them a perfect shape.
2.    Get Fuller Lips
Have you always wanted to add more volume to your lips without it looking unnatural? Hyaluronic acid fillers can be tailored to subtly enhance the shape of your lips, giving them symmetry.
The results from lip plumping with fillers will last anywhere between nine months to a full year.  Juvederm Vobella and Restylane Kysee are wonderful fillers providing fuller and natural-appearing lips.
3.    Lines Around The Mouth
Deep lines from the nose to the lips or downturns at the corners of the mouth can be smoothed and lifted using Restylane and Juvederm fillers.
4.    Improve the Appearance of Your Chin
You can fix a receding or weak chin with fillers. Our cosmetic facial specialist, Dr. Lowry, will inject fillers into targeted areas to reshape your chin. The strategic placement of filler injections will deal with sagging, wrinkles, and lines in the process.
Fillers are also highly effective in giving your chin a streamlined appearance. You can reduce the appearance of chin fat with fillers.
Then, additional fillers can be injected under your chin and along the jawline to give you more definition. Restylane and Juvederm are FDA-approved dermal fillers that ensure your chin and jawline look natural. These treatments produce long-lasting results.
Look Great and Feel Confident with Cosmetic Fillers
Fillers require a skillful hand and an eye for detail to achieve the best results. At Morganton Eye, Dr. Lowry is a leading cosmetic facial specialist who administers cosmetic fillers.
Dr. Lowry tailors every cosmetic filler treatment to the unique desires and needs of his patients. He administers dermal fillers in a way that preserves your facial expressions while enhancing your natural beauty.
Want to look fantastic and feel more confident? Schedule your appointment at Morganton Eye with Dr. Lowry today!