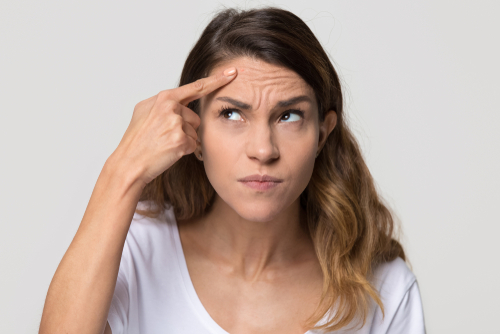 As time passes, you may notice wrinkles or fine lines developing around your eyes, mouth, or face. These are most likely the effects of aging. Fortunately, Cosmetic Botox, an FDA-approved injectable treatment, can help address these wrinkles and fine lines restoring a more youthful appearance. Botox is a minimally invasive and repeatable procedure allowing you to have little downtime after treatment while achieving the exciting and rejuvenating cosmetic result you desire.
Keep reading to learn about some of the many benefits of Cosmetic Botox!
A Great Anti-Aging Solution
Botox is a proven option to help restore and rejuvenate your look and appearance. The treatment helps control your expressive muscles, helping to reverse the signs of aging around the face, eyes, and neck.
Reducing the look of crow's feet, frown or worry lines, and lines on the neck make you look younger. Botox can treat a variety of cosmetic needs, including:
● General wrinkles
● Forehead lines
● Frown lines
● Crow's feet
● Chin
● Lip
● Neck
Results from a Botox treatment usually last about 3 to 4 months with some patients even reporting results lasting as long as 6 to 12 months. Once the effects of Botox start wearing off, you can return for additional treatment.
Natural-Looking Results
It's important to note that your Botox plan will be prepared to address your unique needs with the goal of providing you a natural yet rejuvenated look. Botox will be precisely placed in specific areas to help you achieve this result. You'll have the facial expressions and function like before but with a refreshed and renewed appearance. Best of all, Botox is safe as long as you receive the injections from a trusted, experienced, and highly qualified professional who is extensively trained to plan and implement your Botox treatment.
Few Side Effects
Although there have been few reported complications of Botox, most people experience no side effects. That's because purified botulinum toxin A, the active ingredient in Botox, is an FDA-approved treatment.
Combine with Other Cosmetic Treatments
Botox may not be the most appropriate option to address all of your cosmetic needs or concerns. In many cases, Botox is combined with other treatment options to help you achieve your best cosmetic result.
For example, Botox can effectively treat dynamic wrinkles from recurrent facial movements like frowning and squinting. However, it may not be the best option to tackle static wrinkles which can be seen even when your face is resting.
This is where dermal fillers, a different type of cosmetic injectable, can be incorporated into your cosmetic plan. As the hyaluronic acid in your body gets depleted naturally, static wrinkles occur. Dermal fillers work by restoring lost volume, minimizing the appearance of these wrinkles.
Look Great by Receiving Botox From The Trusted Expert
At Morganton Eye, Dr. Jonathan C. Lowry has over 25 years of experience creating customized cosmetic plans for his patients. He has extensive experience with Botox and personally performs each injection to help his patients' achieve the very best results. His extensive training and background, aesthetic and technical skills, and keen attention to detail ensure the most attractive and natural outcomes are possible for his patients.
Interested in learning if Botox or other cosmetic options available from Dr. Lowry and Morganton Eye are right for you? Schedule an appointment now!