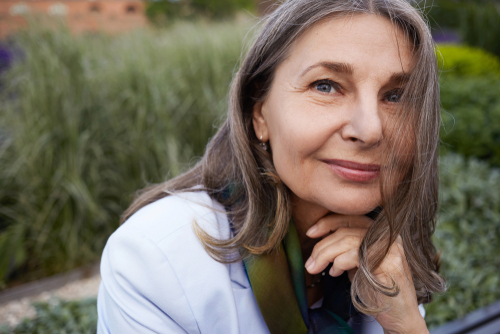 Cataracts occur when the lens of the eye becomes cloudy. When this happens, the most common sign that people experience is blurry or distorted vision. 
A cataract develops when proteins break down then clump together, hindering light from entering the lens and being transmitted to the retina. Cataracts are usually a result of age but can also be due to eye trauma or disease. 
Cataracts can form in both eyes, but you can also have a cataract in only one eye. If you have cataracts in both eyes, one will typically worsen faster than the other, making cataract surgery necessary. 
There are different kinds of cataracts, but the most common are posterior subcapsular, nuclear, and cortical. Regardless of the type of cataract you have, the symptoms will usually worsen over time. 
The severity of your symptoms will vary depending on the kind of cataract you have. If cataracts are blocking light from entering the lens, you might experience the following symptoms. Keep reading to find out the most common signs of cataracts!
Blurred Vision
For many patients with cataracts, they will describe it as trying to see through a foggy window. When your cataracts become bigger and cover a more significant part of your lens, they block some of the light that usually passes through the eye. 
The light that manages to enter your eye is scattered by the cloudy lens, resulting in blurry vision.
Halos Around Lights 
Cataracts can cause halos around lights due to the cloudy film that diffracts light from entering the eye. The halos usually appear in different colors and can be seen when looking at light sources at night. 
This is most apparent if you're driving at night and see halos around streetlights or oncoming headlights.
Double Vision
A cloudy lens splits light entering into the eye in two, rather than focusing it at a single point. When this happens, it can produce a ghost-like image next to the actual object, resulting in what's known as double vision.
Frequent Changes to Your Prescription
If your prescription for your glasses or contact lenses changes regularly, this could point to cataracts. Cataracts cause a steady deterioration of vision that requires you to change your prescription constantly. 
Some patients report that even after getting a new prescription, they don't notice a considerable improvement in their eyesight.
Increased Light Sensitivity
The lens focuses light on the retina quite precisely. But a cloudy lens scatters some of the light in various directions, resulting in sensitivity to bright lights. 
Discomfort with bright light will become increasingly problematic when you have cataracts. Light sensitivity can interfere with your nighttime driving and cause headaches. 
If you realize you close your eyes or squint a lot around bright lights, it's essential to consult your eye doctor for an accurate diagnosis.
Brown or Yellow Tinted Vision
As cataracts advance, the proteins that clump together in the eye's lens harden and become more yellow or brown. This barrier obstructs light and acts like a colored filter. 
The result is seeing tints of yellow or brown that become more pronounced at night. You may see things that are white as brown or muddy in color due to your cataracts.
Top of the Line Cataract Treatment at Morganton Eye Physicians
Ultimately, having cataracts interferes with your vision and makes it difficult to carry out simple daily activities. Without treatment, cataracts can cause blindness. 
The good news is, you can treat cataracts by having cataract surgery.  Morganton Eye Physicians is dedicated to offering the latest technological advancements for superior results and safety when it comes to cataract surgery. 
Schedule a cataract consultation at Morganton Eye Physicians in Shelby, NC, now!