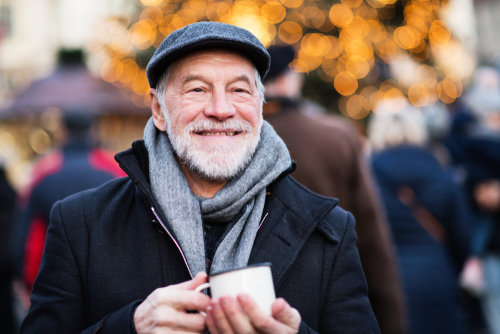 November is Diabetic Eye Disease Awareness Month. There is generally low awareness of how diabetes can negatively impact eyesight.
What people are not aware of could result in vision loss. For this reason, the team at Morganton Eye is joining the American Academy of Ophthalmology in shining a spotlight this month on the serious threats diabetes poses to your vision and eye health.
When you have diabetes, you're more likely to develop vision-threatening conditions, including macular degeneration, diabetic retinopathy, glaucoma, and cataracts. Luckily, you can take these proactive steps, and it's never too late to start to prevent these conditions from impacting your eyesight and life.
Keep reading to learn more about why Diabetic Eye Disease Awareness Month is observed!
Don't Miss Your Dilated Annual Eye Exam
If you have diabetes, it's necessary to see your eye doctor more frequently, even if you haven't noticed any issues with your vision. Often, diabetic eye diseases have few to no symptoms until the condition worsens.
It's alarming that many people with diabetes might not be going to their ophthalmologists. Yet during your exam, your eye doctor can spot even the most subtle signs of eye diseases. Your annual dilated eye examination is your first and best defense against loss of sight from diabetic eye conditions.
Get Active
Working out regularly improves glycemic control, which contributes to the likelihood of eye damage due to diabetes. If you haven't been active in some time, you can start gradually with light exercises like walking.
It's also a good idea to consult your primary care physician before beginning a new workout routine. They'll recommend workouts that you can ease into.
Keep Your Blood Sugar and Cholesterol Levels in Check
Elevated blood sugar and cholesterol levels can eventually damage the tiny, delicate blood vessels that supply oxygen and essential nutrients to your eyes. Closely monitoring your cholesterol and blood sugar levels can ensure your blood vessels and eyesight are healthy.
This may mean reducing your sodium and alcohol intake, seeing your eye doctor more frequently, cutting back on caffeine, and quitting smoking.
Seek Help As Soon As Possible
In the case of sudden vision changes, don't wait until your next eye appointment. Contact your eye doctor immediately.
The change could be an indication of a concerning problem that needs urgent medical attention. For example, if you see a sudden increase in the number of floaters, that can signal a retinal detachment, a medical emergency.
Stay On Top of Your Eye Health
Do you have diabetes and haven't scheduled your annual eye exam? Early detection and treatment can prevent many cases of vision loss and protect your sight.
The expert eye doctors at Morganton Eye provide excellent diabetic eye care to preserve your vision for years to come. Unsure if you've scheduled an eye exam recently? Contact Morganton Eye today!