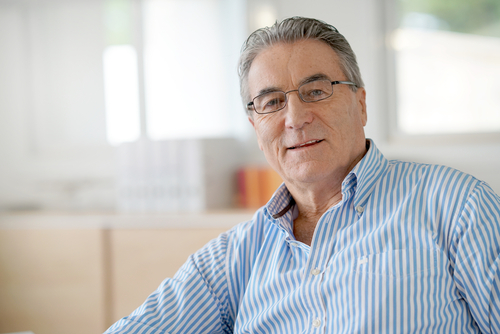 Have you recently found out you have glaucoma? Even if you've received a diagnosis, you may not have noticed any symptoms of glaucoma.
About 50 percent of people with glaucoma are unaware they have it because any symptoms are not apparent until the condition progresses. For this reason, it's essential to know your risk of developing glaucoma.
Since glaucoma doesn't have any signs in the initial stages, regular eye exams are the only way to diagnose it. Early detection and treatment of glaucoma are vital in saving your sight. Keep reading to learn more about glaucoma!
What is Glaucoma?
Glaucoma is a group of eye conditions that damage the optic nerve and cause vision loss. Because the optic nerve can't regenerate, any vision loss is permanent and irreversible.
If left undiagnosed and untreated, glaucoma leads to permanent and total blindness. Although there's no cure for glaucoma, prompt treatment can help slow or even stop the progression of the eye condition.
Causes of Glaucoma
Your eye is filled with fluid known as aqueous humor. You constantly produce aqueous humor. It drains back into your bloodstream regularly to maintain normal intraocular pressure.
When there's a blockage in the eye that prevents proper fluid drainage, pressure builds up, resulting in glaucoma. Some people still develop glaucoma even with normal eye pressure.
Risk Factors
You're more likely to develop glaucoma due to the following:
Elevated eye pressure
Being sixty or older
Severe eye injury
Having a family history of glaucoma
Having a cornea that's thin at the center
Extreme nearsightedness or farsightedness
Being of Asian, African American, or Hispanic descent
Long-term use of corticosteroid medications
Certain medical conditions like diabetes, high blood pressure, sickle cell anemia, and heart disease
Signs of Glaucoma
The symptoms of glaucoma will vary based on its stage and type. If you have any of the following symptoms, it's primarily during the later stages of the condition. It's essential to see your ophthalmologist right away to prevent further vision loss:
Halos and Glare
As glaucoma progresses, you may see glare and halos around light sources, especially at night. Halos and glare can appear as circles of light, a rainbow of colors, flashes, or streaks.
Loss of Peripheral Vision
Advanced glaucoma causes loss of side or peripheral vision. Many people don't immediately realize there's a decline in their peripheral vision because their central vision remains intact.
Without treatment, damage to the optic nerve will continue and eventually affect the central vision.
Head and Eye Pain
If you have frequent eye pain accompanied by regular headaches and eye redness, you may have glaucoma. The head and eye pain can be severe and triggers nausea or vomiting for some people.
Blurry Vision
It's more common for your vision to deteriorate gradually due to glaucoma. You may notice that your vision has become blurry.
When you have blurry or hazy vision, it will feel as though you're trying to look through a foggy window. Other things like cataracts can cause blurry vision, making it important to see an eye doctor if your vision seems off.
Vision Loss
Abrupt loss of vision could also be an indication of glaucoma.
Don't Let Glaucoma Take Your Sight Away
Glaucoma can be a scary eye condition. Scheduling regular eye exams are your best defense.
Seeing your eye doctor at Morganton Eye makes it easier to detect and treat glaucoma early, ensuring you hold onto your sight. Schedule an appointment at Morganton Eye to learn more about glaucoma and keep your eyes healthy!