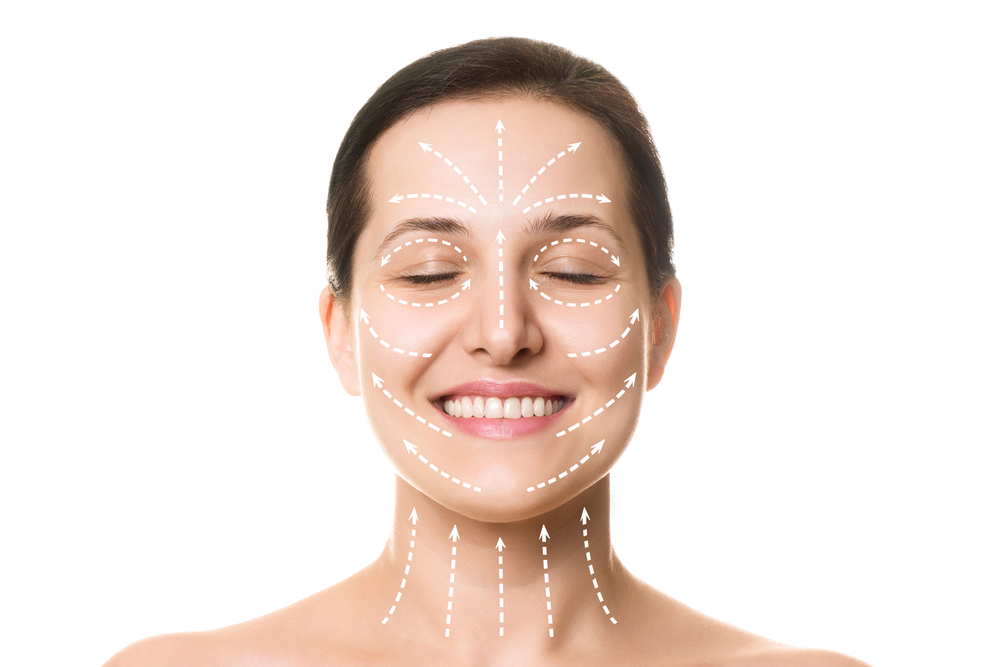 Over time, you may start to show signs of aging. These signs are often most visible on our faces and can appear as sagging skin, wrinkles, lost volume, and fine lines. 
If you're looking for an effective treatment that can tackle fine lines, wrinkles, and other marks of aging, a liquid facelift can be an excellent treatment. This proven, non-surgical procedure can help you restore your glow and youthful appearance.
Keep reading to learn more about a liquid facelift, how it can make you look younger than ever, and the difference between a surgical facelift and a liquid facelift!
What is a Liquid Facelift?
A liquid facelift is a non-surgical, minimally invasive procedure that provides years of rejuvenation. It involves using a series of injectable dermal fillers like Radiesse, Restylane, and Juvederm, along with neuromodulators like Jeuveau and Botox. 
No incisions or stitches are needed in a liquid facelift – only injections in an incredibly straightforward, quick, and effective procedure. With a liquid facelift, you can reduce folds, smooth away wrinkles, plump fine lines, and fill in hollowed areas on your face.
Plus, the procedure produces authentic, natural-looking results. Every liquid facelift is tailored to match a patient's facial structure and goals for volume restoration and facial rejuvenation.
What Happens During a Liquid Facelift?
For your liquid facelift, the doctor may use a combination treatment of dermal fillers and neuromodulators, which are personalized for your individual needs. The doctor will start by numbing the areas to be treated with a topical anesthetic. 
Next, the neuromodulators and fillers will be injected just below your skin precisely into the target areas. A liquid facelift takes around thirty to sixty minutes to complete.
Most patients return to daily activities immediately after their procedures. There may be some swelling, redness, and bruising around the injection sites. But these side effects resolve on their own within a few days.
You may begin to notice the effects of a liquid facelift as soon as three days. However, the final results are visible after about fourteen days.
Liquid Facelift vs. Surgical Facelift
The Main Differences between a Liquid and surgical facelift include:
Procedure
A surgical facelift is an invasive surgery where the surgeon makes incisions in your hairline. The surgeon then lifts off the underlying tissue and removes extra fat before tightening your skin.
Any excess skin is trimmed away. A traditional facelift redistributes facial volume and smooths facial skin to give you a more youthful look. While a liquid facelift produces similar results, it only requires injections.
Recovery Period
Surgical facelift patients usually require several weeks to heal, with the bulk of bruising and swelling lasting about seven to ten days. You can resume your normal routine, including work, after approximately one to three weeks.
On the other hand, there's no downtime with a liquid facelift.
The Outcome of the Procedure
Compared to a liquid facelift, a surgical facelift produces more dramatic, substantial, and longer-lasting results. A liquid facelift doesn't deliver the same level of correction that you can expect from a traditional facelift.
For instance, a liquid facelift can't address sagging skin. You'll also need additional treatments to maintain the results of a liquid facelift.
For people with sagging skin and deep wrinkles who need a more comprehensive restoration, a surgical facelift may be the best option. But if you are experiencing visible signs of aging, like minor wrinkles, but are not ready for surgery, a liquid facelift can help you achieve your goals.
How Do I Know if a Liquid Facelift is Right for Me?
You may be a good candidate for a liquid facelift if you have:
Crow's feet
Sunken cheeks
Forehead creases
Lines between the nose and mouth
Folds, wrinkles, and fine lines
Look Younger without Surgery
The highly respected, board-certified surgeon at Morganton Eye can masterfully create a refreshed and revitalized appearance with a liquid facelift.
Want to turn back the hands of time and look years younger? Schedule an appointment at Morganton Eye in Forest City, NC, today to find out what a liquid facelift can do for you.