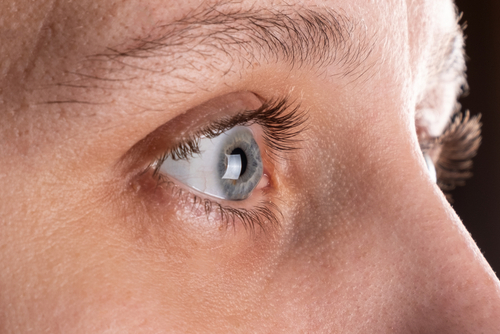 The cornea is the transparent layer of tissue in the front of your eye. It allows light to pass through so you can see clearly.
If you have a damaged or diseased cornea, it can distort your vision and lead to painful swelling. Luckily, keratoplasty or a corneal transplant can restore your vision and reduce or eliminate eye pain.
Keep reading to learn more about keratoplasty, a suitable candidate for the procedure, and how keratoplasty can help you see clearly again!
Are There Different Types of Keratoplasty Procedures?
Keratoplasty is a surgical procedure that is performed to replace a damaged cornea with a healthy cornea from a human donor. Various keratoplasty procedures are available to help restore clear vision for those with corneal issues.
Penetrating Keratoplasty
Penetrating keratoplasty is the traditional technique for corneal transplantation. During the procedure, your cornea surgeon will use a special instrument to make a circular incision through all the layers of the cornea.
The incision made helps remove a small disk of corneal tissue. Next, the surgeon places a similar-sized healthy cornea from a human donor in the space remaining of the abnormal cornea.
Finally, the new cornea is secured in place using tiny stitches or sutures. Your doctor will remove the sutures once your eye heals. Penetrating keratoplasty is the best option if the damage affects all the layers of your cornea.
Deep Anterior Lamellar Keratoplasty (DALK)
Also called partial thickness corneal transplant, this procedure is used to remove the damaged layers at the front of your cornea. The healthy inner layers, referred to as Descemet's membrane, stroma, and endothelium, are left intact during the procedure.
Endothelial Keratoplasty
There are several types of endothelial keratoplasty procedures. For eample, DMEK, DSEK, and DSAEK.
Endothelial keratoplasty involves removing the diseased inner layer of the cornea, known as the endothelium, and replacing it with donor tissue. The healthy outer and middle corneal layers are preserved during the procedure.
An air bubble holds the new cornea in place for a few days until it's able to heal and stick to the other corneal layers. Endothelial keratoplasty uses smaller incisions than penetrating keratoplasty, leading to a shorter recovery time and fewer risks.
What Happens During Keratoplasty?
A corneal transplant is performed under local anesthesia. So you'll be awake during the procedure, but you won't feel any pain.
Depending on each unique case, the cornea surgeon will use one of the three methods above to remove the cornea and replace it with a new, healthy one. The same-day procedure typically takes less than an hour to complete.
While a successful corneal transplant restores your vision and prevents or halts the progression of the corneal condition, you may still need prescription glasses or contacts after your procedure to see clearly.
What's Recovery Like After Keratoplasty?
Your eye doctor will ask you to wear an eyepatch to protect your eye after your procedure. It should be worn while sleeping to prevent eye rubbing.
Your cornea surgeon will also prescribe drops to use at home. Make sure you apply the eye drops exactly as instructed to control infection, pain, and swelling and ensure a smooth recovery.
Expect to resume most of your regular routine within a week or two. However, avoiding heavy lifting, strenuous exercise, or swimming is best until your doctor gives you the green light.
Ensure you attend all your follow-up appointments so your eye doctor can monitor your recovery. It's also important to note that full recovery may take up to a year.
Regain Healthy Vision with Keratoplasty
If your cornea isn't responding to treatment, keratoplasty can offer a lasting solution. Keratoplasty at Morganton Eye has been performed successfully for years, helping many patients regain normal, healthy vision.
Do you have a condition affecting your cornea and ability to see? Schedule an appointment at Morganton Eye in Shelby, NC, today to find out if keratoplasty can help restore your sight!