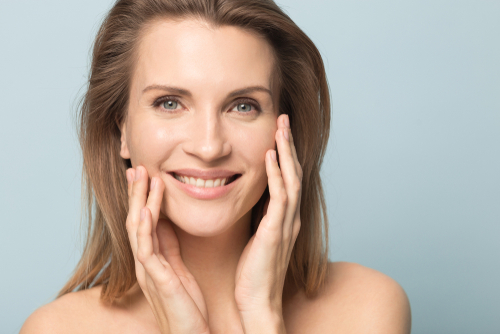 The face is often one of the first areas of the body to show visible signs of aging. Over time, you may start to notice prominent wrinkles and lines across your forehead and drooping eyebrows. 
Looking older might lead to insecurities or cause others to think you're always tired or angry. Fortunately, a brow lift can shed years off your appearance and make you look and feel more vibrant.
Keep reading to learn more about a brow lift and how it can help you feel like your happy, reenergized self and change your outlook on life!
What is a Brow Lift?
A brow lift is a procedure that repositions your brow line to its ideal position and smooths forehead wrinkles. Not all brow lifts are equal. There are different ways it can be performed, including the endoscopic brow lift.
The endoscopic lift is a method that hides about three to five tiny incisions on the scalp, just behind your hairline. The surgeon inserts a surgical endoscope with a tiny camera beneath these cuts to check the areas that need repositioning.
That way, your oculoplastic surgeon knows where to operate on the muscles and tissue behind your hairline. Once done, the area is lifted and tightened, and small temporary screws or stitches are used to keep it in place.
That helps restore a younger, more natural appearance.
How A Brow Lift Helps
A brow lift has plenty of benefits, including:
Rejuvenates Your Appearance
Wrinkles and sagging skin can add years to your face and create a worn-out look. The fact is, no one wants to look older than they actually are.
A brow lift is a great way to ensure your skin stays lifted and tight, which is the gold standard of a youthful appearance. The procedure targets some of the most frustrating and common signs of aging, like furrow lines, crow's feet, forehead wrinkles, hooded eyes, and nose wrinkles.
It raises sagging brows, reduces wrinkles and creases, and softens frown lines. This creates a restful and more upbeat appearance.
Gets Rid of the Exhausted or Angry Look
Sometimes, the aging process can make you look like you're irritated or frustrated. People may even mention that you look distant, agitated, or weary, even if that could be furthest from the truth.
Luckily, a brow lift can fix these concerns. It eliminates that constantly upset, serious, unapproachable, or tired appearance by smoothing frown lines and wrinkles.
Addressing the area of your upper face opens your eyes, giving you a more interested, energetic, and outgoing look.
Improves Your Self-Esteem and Confidence
A weary and tired expression can make you appear older. It might get to a point where it becomes your source of insecurity.
If you don't like what you see in the mirror, chances are it's negatively affecting your life. A brow lift counteracts the effects of aging and can help you reach your beauty goals.
In turn, this will give your self-esteem and confidence a much-needed boost. The best part is the effects of a brow lift can last for years. It won't take much time before people begin complimenting you.
Turn Back the Clock With a Brow Lift
If you feel like you look older, grumpy, or disinterested, a brow lift at Morganton Eye Cosmetic can provide the perfect solution. The procedure will be tailored to your specific needs to ensure it enhances your aesthetic and provides lasting, more natural results.
Are you considering a brow lift? Schedule your appointment at Morganton Eye in Morganton, NC, today to find out if the procedure is right for you.