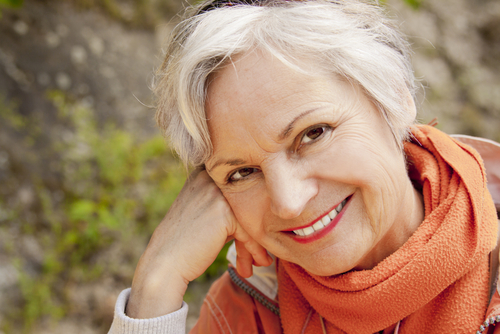 When it comes to glaucoma, it's crucial to receive a diagnosis as early as possible. This is because there are few noticeable symptoms with this eye condition.
Vision loss related to glaucoma is often so gradual that you might not immediately notice symptoms until vision loss has already begun.
For this reason, glaucoma is referred to as the silent thief of sight. Someone with glaucoma can lose as much as 40 percent of their vision before they realize they have a serious eye condition.
That's why regular eye exams are critical. Seeing your eye doctor for regular eye exams can help discover the disease as early as possible.
If glaucoma is detected during an eye exam, your eye doctor will recommend treatments to slow the progression of the condition. Keep reading to learn more about glaucoma!
What is Glaucoma?
Glaucoma is a group of eye conditions that cause damage to the optic nerve, leading to vision loss. Often, fluid builds up in the eye causing increased pressure inside the eye.
As the pressure increases, it gradually destroys the optic nerve. Your optic nerve connects your brain to your eyes.
The optic nerve carries the visual information from the eye to the brain in the form of electrical impulses.  These impulses are then converted to the images you see. When the optic nerve suffers extensive damage, it can't transmit these signals to the brain.
Optic nerve damage due to glaucoma prevents light entering the eye from reaching your brain, resulting in vision loss. But you can still develop glaucoma even if you have normal eye pressure. Other possible causes of glaucoma include:
Eye trauma
Severe eye infections
Certain medications such as corticosteroids
Inflammatory eye diseases
Know Your Risk for Glaucoma
Even though anyone can develop glaucoma, certain groups are more at risk. These groups are:
People who are over the age of 60
If you have extreme farsightedness or nearsightedness
People who are African Americans, Hispanics, and Asians
Those who have a family history of glaucoma
People with medical conditions like sickle cell anemia, high blood pressure, and diabetes
Early Detection of Glaucoma
A comprehensive eye examination can help detect glaucoma. During your eye examination, your eye doctor will check your optic nerve and test the visual field of both eyes.
The exam also allows measurement of the drainage angle of your eye(s) and intraocular pressures—these tests aid in diagnosing glaucoma accurately.
Glaucoma Symptoms
Most people that experience symptoms of glaucoma have already experienced some vision loss. These symptoms typically only develop during later stages of the condition.
If you have any of the following signs, it's critical to seek medical attention right away for a correct diagnosis and prompt treatment:
Blind Spot in Your Field of Vision or Losing Vision in One Eye
If you have glaucoma, you may notice blind spots in your field of vision. You may also experience vision loss in only one eye.
Glaucoma typically only affects your peripheral vision, meaning you'll still be able to see things that aren't on the outer edges of your visual field.
Red Eyes and Eye Pain
People with glaucoma may notice that their eyes look redder, usually accompanied by eye pain.
Tunnel Vision
Another symptom of glaucoma that you may develop is tunnel vision. With tunnel vision, you won't be able to see around the edges of your visual field.
Experiencing Sudden and Severe Eye Pain
Some patients with glaucoma begin experiencing sudden and severe eye pain. The pain is usually unbearable and will cause nausea as well.
Becoming Unable to Distinguish Light and Dark Colors
Someone with glaucoma may start finding it more challenging to see the difference between light and dark colors as the eye condition progresses.
If you notice any of these symptoms, see your eye doctor as soon as possible.
Don't Allow Glaucoma to Steal Your Sight
Glaucoma can rob you of your sight slowly before you even notice the changes. At Morganton Eye, our doctors can provide a comprehensive eye exam to help identify the early warning signs of glaucoma and offer treatment options to address the progression of this condition.    Keep your eyes healthy by scheduling an appointment at Morganton Eye today!