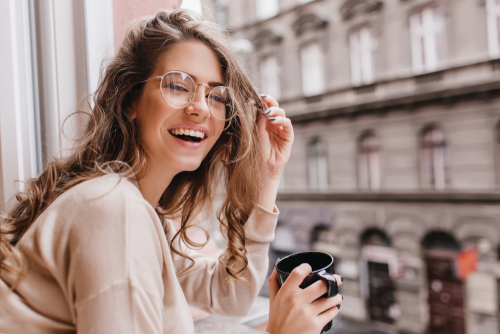 Most people are familiar with the term LASIK, but not everyone is the right candidate for the procedure. For those that don't qualify for LASIK, another procedure may be a better fit, like PRK.
PRK is a laser vision correction procedure that corrects refractive errors. These include astigmatism, nearsightedness, and farsightedness. Like LASIK, PRK is a proven procedure, and it even uses the same technology as LASIK!
There are many similarities when you compare PRK and LASIK. PRK eye surgery uses an excimer laser to reshape your cornea.
Some people who cannot have LASIK may still opt for PRK.
Below is what you should know about some of the factors that go into whether PRK is right for you.
The Thickness of Your Cornea
Your corneas' thickness plays a crucial role in determining if PRK is the right procedure for you. The flap created during LASIK requires a thick cornea to ensure the surgery is effective and safe.
Although only a tiny amount of corneal tissue gets removed, this can be unsafe if your corneas are too thin. Since PRK doesn't involve creating a flap, it's the perfect option for people who can't have LASIK because their corneas are too thin.
Instead of creating a flap, PRK removes the cornea's epithelial layer. The epithelial layer heals and regenerates on its own after PRK.
Hobbies and Job Description
If you participate in contact sports or enjoy martial arts, a LASIK procedure is probably not a good fit. With contact sports especially, these activities could lead to flap complications.
In this case, you may be better off considering PRK instead. Since there's no corneal flap, PRK is usually recommended for people who work in careers that are more likely to suffer complications from a flap injury during LASIK.
This can include professions like manufacturing or construction.
General Criteria for PRK
The following are some of the factors that determine whether PRK is right for you.
You Need To Be 18 Years and Older
To be a candidate for PRK, you must be at least 18 years old. Once you're at least 18 years old, your eyes should be stable and mature.
This ensures that you'll have lasting results when you undergo PRK. Some surgeons recommend waiting until your mid to late twenties to make sure your eyes are done developing and changing. You need to have a stable prescription before PRK can be offered.
Your Prescription is Within the Correct Range
There are limits to what PRK can correct. Your eye doctor will go over these limits with you during your consultation.
Your Eyes Are Healthy
One of the factors determining if you're right for PRK is if your eyes are healthy. This means you can't have any current eye infections or eye injuries that could affect your PRK results.
You also can't have any conditions like glaucoma or cataracts.
You're in Good Health
Some health problems may interfere with PRK. It's important to share your complete health history with your ophthalmologist to make sure you qualify for the procedure.
A good candidate shouldn't have any immunodeficiencies and autoimmune diseases that can interfere with the healing process.
Stable Prescription
To be considered as a candidate for PRK surgery, you need to have a stable prescription that's remained unchanged for at least a year. This increases the chances of a successful outcome.
These are only some of the factors taken into consideration for your PRK candidacy. If you're interested in finding out if a laser vision correction procedure like PRK could be right for you, schedule a consultation at Morganton Eye Physicians now!
If you're tired of wearing glasses or contacts, why not take the next step towards visual freedom?