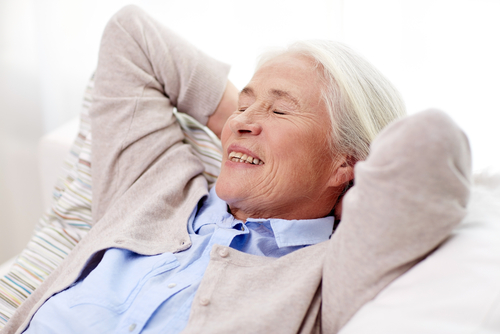 Do you have cataracts? Are they making it more challenging to do the things you love?
Cataracts are the clouding of the eye's natural lens. This usually occurs naturally over time with age. This clouding causes decreased vision which can impact your ability to engage in many routine activities such as reading, driving, watching TV, using a cell/smartphone, or simply enjoying a favorite hobby or recreation activity.
Keep reading to learn more about cataract surgery and the recovery process after it is like!
What to Expect When Having Cataract Surgery
Cataract surgery takes about 20-30 minutes to complete. Your surgeon will remove your natural clouded lens and replace it with a new clear artificial lens called an intraocular lens or IOL.
The IOL takes over the job your natural lens once performed. During surgery, your cataract surgeon uses surgical skill and advanced instrumentation to gently break up and remove the clouded natural lens (the "cataract") and replace it with a new clear IOL.
Once the IOL is in place, you'll rest in the recovery room for a brief period before returning home the same day as the surgery. Because of the drops used to numb your eye for surgery, you cannot drive yourself home after surgery. So, make sure to invite a friend or family member to come with you on the day of surgery so you have a driver to return you home comfortably and safely.
Cataract Surgery Recovery Time
You may notice that your vision is blurry or cloudy after cataract surgery. This is normal as your eyes may need some time to get used to your new IOL.
Your vision will gradually improve as you recover and heal after cataract surgery. Because every person heals differently, it may take 3 to 10 weeks to enjoy the full benefits of the procedure.
You may notice mild swelling or redness, but this should go away on its own. Most people find that recovering after cataract surgery is easy. You'll be able to get back to many of your everyday activities again in a few short weeks.
Tips To Help Your Recovery
Some of the ways you can reduce healing time and prevent complications from your cataract procedure include:
Rest
Once you're home, rest your eye as much as possible and take a few naps. Resting allows your eye to heal from the procedure.
On the day of your procedure, don't make any plans. Resting at home will let your recovery start properly. After the first day, you can go back to most everyday tasks as you feel comfortable. The bonus, of course, is that you'll be able to see better!
Prepare in Advance
When you get home from cataract surgery, you won't want to have a lot on your "to-do" list. Consider preparing a couple of meals in advance, taking care of laundry before surgery, cutting the grass, or paying your upcoming bills a bit early.
Ideally, give yourself several days of rest and relaxation after surgery to simply recover and begin adjusting to your new vision. Your vision may still be unstable for a few days after cataract surgery. Once your vision stabilizes, you can get back to the regular activities you enjoy.
Don't Touch Your Eyes
Although it may be tempting, don't rub or touch your eyes. Coming into contact with your eyes, especially by rubbing them, could increase your risk of eye irritation or developing an eye infection.
If your eyes feel itchy or cause you discomfort, use artificial tears or eye drops. These feelings of discomfort should dissipate as you continue to recover. If you have any pain, discomfort, or other symptoms that cause you concern, you can always contact us day or night for assistance.
Cataract Surgery at Morganton Eye
The eye surgeons at Morganton Eye are knowledgeable and experienced professionals offering a variety of advanced options for cataract surgery. The doctor will design and recommend a treatment plan to meet your unique vision needs.
Our goal is to provide the personalized care each patient wants and deserves. Surgery is performed in one of our State-licensed and Medicare-certified outpatient surgery centers. Our centers are dedicated exclusively to the care of our patients. At each center, you will find an experienced and caring team of nurses and assistants ready to guide and support you through the surgical experience.
Want to find out if it's time for cataract surgery? Schedule your cataract consultation at Morganton Eye to learn more!