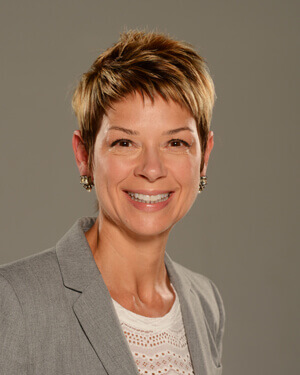 Optometrist
Dr. Tammy Edelman is a native of Boiling Springs, NC. She did most of her undergraduate work at Wofford College. She was accepted early at Pennsylvania College of Optometry where she completed her Bachelor of Science and Doctor of Optometry degrees. Dr. Edelman received certification from the North Carolina State Board of Examiners in Optometry in 1985.
In 1985, Dr. Edelman started private practice with her husband Dr. Gary Edelman in Forest City and expanded the practice to include four Doctors Vision Center locations. They merged the practice with Morganton Eye Physicians, P.A. in 1999.
Dr. Edelman is a member of the American Optometric Association, the Piedmont Optometric Society, and the North Carolina State Optometric Society where she served as a member of the board of trustees.
Dr. Edelman has also served on several local boards in Rutherford County and various managed care organizations. Dr. Edelman specializes in using the most current medical knowledge and eyewear technology to provide the highest quality of eyecare.