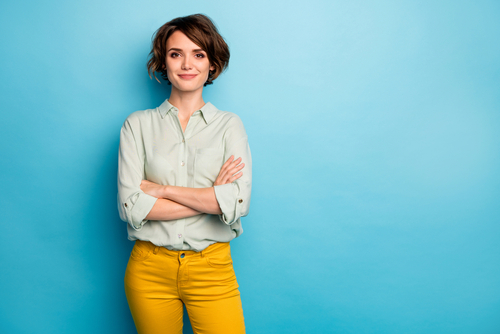 Imagine having crisp, clear vision without needing your contacts or glasses to see. PRK can make this possible. 
The vision correction procedure corrects farsightedness, nearsightedness, and astigmatism, helping you achieve greater visual freedom. Keep reading to learn five reasons you should consider PRK if you're tired of visual aids!
1. Clear, Sharp Vision
If you wear prescription lenses, you know how frustrating it can be to keep dealing with foggy glasses. It's equally as frustrating when you get to work only to realize you've forgotten your contacts at home.
Having to wipe your glasses off consistently to have clear vision is not ideal. When it comes to contact lenses, they can cause eye irritation and dry eyes.
PRK puts an end to these and other challenges of glasses and contacts. This permanent vision correction procedure can significantly reduce your dependence on prescription lenses.
LASIK is also highly successful. The procedure has an overall success rate of ninety-five percent.
This means that most patients attain a significant improvement in their vision post-PRK.
2. Save More Money
Contacts and glasses need a lifetime commitment. Thus, while the up-front cost of PRK is higher than the price of prescription eyewear, it's only a one-time expense.
Following your PRK procedure, you won't incur recurring costs of glasses and frames or contacts and contact lens solutions, among other visual aid accessories. Plus, PRK will pay for itself in only a couple of years.
3. Better Quality of Life
PRK corrects your vision, enabling you to reduce your reliance on visual aids. Therefore, you'll no longer have to keep pushing your glasses up whenever they sit too low or slide down your nose.
If you wear contacts, after PRK, you won't need to insert, remove, adjust or clean them daily. Instead of spending time each morning putting in contacts or wiping your glasses, you can devote that extra time to the things you love.
For instance, you can sleep for a few more minutes or catch up on your favorite book. What's more, you'll be able to jump in the pool without a second thought or play with your kids without worrying about accidentally shattering your glasses.
4. Improves Performance
When you're an athlete, clear vision is critical to your success. Although glasses and contacts improve your sight, they're very limiting.
Glasses can get knocked off and break at any time. They also can't be worn in the water and can fog up and impede your vision.
On the other hand, there's the risk of irritation, dry eyes, and infection with contact lenses. If you play sports like basketball, golf, tennis, football, or contact sports, PRK can be an excellent vision correction option.
PRK also offers little recovery downtime. So even though you'll take time off to recover, it'll be worth it in the long run.
Once you get back to playing your sport, you can focus on being your very best with 20/20 vision or better.
5. Hassle-Free Travel
Traveling with poor vision can put a damper on the fun. This may happen if you lose your glasses or forget to pack your contact lenses.
With PRK, you won't have to experience these kinds of inconveniences. Your trips will be a lot more fun and spontaneous.
Enjoy Life without Contacts or Glasses
Does less dependence on visual aids seem like an appealing lifestyle change for you? PRK eye surgery at Morganton Eye can give you sharper, crisper vision than ever, reducing or cutting out your dependence on visual aids.
Are you ready to determine if you are a candidate for PRK? Schedule your appointment at Morganton Eye today!