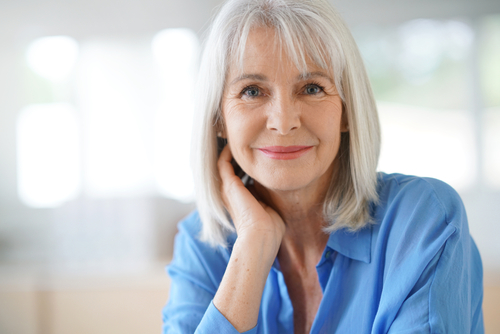 Has it become increasingly difficult to complete simple, everyday tasks? Is driving at night now a real challenge?
Your eyesight tends to progressively worsen when you have cataracts. If cataracts are making life harder, the only way to regain your ability to see clearly is to have cataract surgery.
Before your cataracts are removed, you will have to select an intraocular lens or IOL. There are two main types of IOLs: standard monofocal IOLs and premium IOLs.
A monofocal IOL can provide excellent distance vision, but you'll still need glasses or contacts to see up close. On the other hand, premium lenses offer a better visual experience than standard IOLs.
Keep reading to learn more about premium IOLs and if you should consider choosing one!
Pros of a Premium IOL
Your ophthalmologist removes your natural cataract lens during cataract surgery and replaces it with an artificial intraocular lens. Some of the many benefits of a premium lens implant are:
Corrects Astigmatism
A specially designed premium IOL called a toric lens can correct your astigmatism during cataract surgery. Astigmatism occurs when your cornea has an irregular shape.
Astigmatism affects your vision, causing it to be distorted or blurry. Many cataract patients experience with a certain amount of astigmatism experience their best vision with a toric IOL.
Increases Independence from Glasses or Contacts
If you've always wanted to rely on your contacts or glasses as little as possible, premium IOLs can make this possible. Depending on what you select, a premium lens implant can provide excellent vision at almost any distance, reducing or even eliminating the need for prescription visual aids.
Allows You to Live an Active Lifestyle
Glasses and contacts can make it hard to enjoy your favorite pastimes, particularly if you're active. One of the best things about a premium IOL is that it provides unmatched visual freedom.
After choosing a premium lens to replace your cataracts, you'll likely see better than you've ever had. Think of all the possibilities like working out, swimming, hiking, camping, and playing sports without glasses or contacts getting in the way.
You'll become active again with a premium intraocular lens.
Enhances Vision
Blurry vision, increased sensitivity to light, poor night vision, and seeing double images due to cataracts can impact your independence. A premium IOL will enable you to see better than ever.
You can look forward to regaining your independence and living your best life after cataract surgery with a premium lens.
Fixes Presbyopia
Presbyopia happens when your eye lens loses flexibility due to the normal aging process. It becomes more challenging to focus on things close up, like the menu or a magazine with presbyopia.
A premium lens can treat presbyopia, making it possible to see up-close without reading glasses.
Premium IOL Options
There are different types of premium lenses, including:
Multifocal IOLs
Multifocal lens implants can correct vision at all distances: near, far, and everything in the middle. Most cataract patients who choose a multifocal IOL don't need glasses or contacts to see clearly.
Toric IOLs
A toric intraocular lens is specially designed to address the imbalance caused by an irregularly shaped cornea. After it's implanted during cataract surgery, a toric IOL remains in place and eliminates existing astigmatism.
Attain Your Best Vision with a Premium IOL
The experienced cataract surgeons at Morganton Eye can help you evaluate the benefits of the premium IOLs and choose the best one for your visual needs and lifestyle.
Do you want to know if it's time for cataract surgery and the right premium IOL for you? Schedule an appointment at Morganton Eye today!